Enjoy a special respite place in the Historic Area dedicated to ticketed active duty, veteran, and retired military and their families. Currently an outside venue.
More Than 220,000 Visitors
The Liberty Lounge, located just off Duke of Gloucester Street in the heart of the Historic Area, offers a quiet, comfortable place for ticketed active duty, veteran, and retired military and their families to relax during their visit. Since opening in spring 2016, we've welcomed more than 200,000 service members and their families to the Liberty Lounge.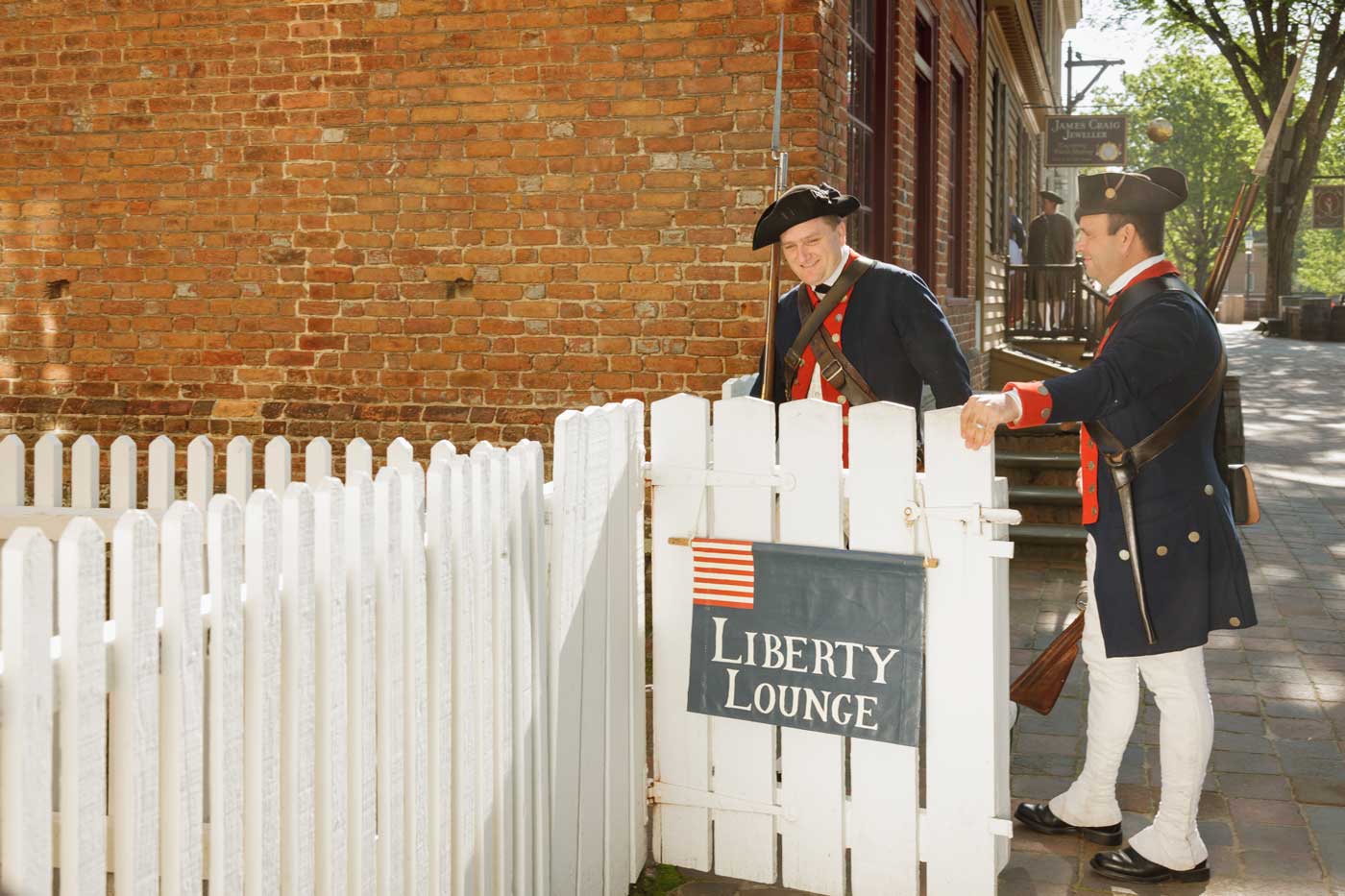 Location & Hours:
The Liberty Lounge occupies the first floor of the Margaret Hunter Workshop, the red building located directly behind the Millinery on East Duke of Gloucester Street, and is accessible through a gate just to the left of that shop. The lounge is open 9:00 a.m. – 5:00 p.m., daily.
Amenities:
Free Wi-Fi
Complimentary hot/cold beverages
For kids: Coloring sheets and crayons, and a large chalkboard
Access
To enjoy the Liberty Lounge, guests need a blue star sticker on their admission ticket. To get this free sticker, please visit any Colonial Williamsburg ticket location and show the ticket agent appropriate proof of military service, and present (or purchase) any type of current admission ticket, including a Single-day, Multiday, Annual, Good Neighbor, Collegiate or service-related complimentary pass.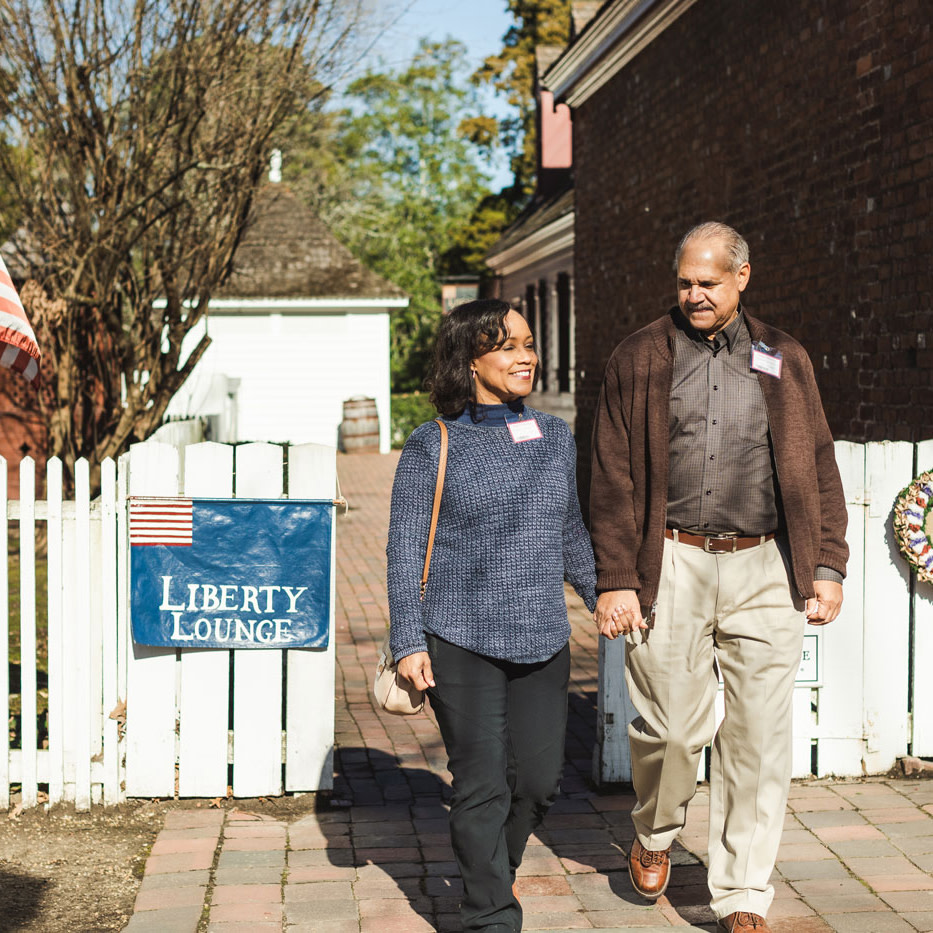 The Liberty Lounge is just one of the ways that we say thank you to the men and women who have worn the uniform to defend America. See all of our exclusive military discounts and amenities here.
Come Explore In Person