How Cesar Tarrant was granted freedom through his naval service
Guests to Colonial Williamsburg learn early in their visits that 52 percent of the city's early-1770 population was enslaved. These people labored in trade shops, taverns, and the well-to-do households of Williamsburg. Outside the city, enslaved laborers worked on plantations throughout Virginia and plied the local waterways to bring tobacco and other crops to market. The pages of Virginia Gazette in the 1770s were packed with references to enslaved sailors, pilots, and even captains. Usually called "skippers," enslaved ship captains were often "well acquainted with the bay, and all the rivers in Virginia and Maryland." Such maritime skills would be in high demand in Revolutionary Virginia and could even earn an enslaved person his freedom.
As the Revolutionary War unfurled, one man with these skills was Cesar, an enslaved man owned by Hampton's Carter Tarrant.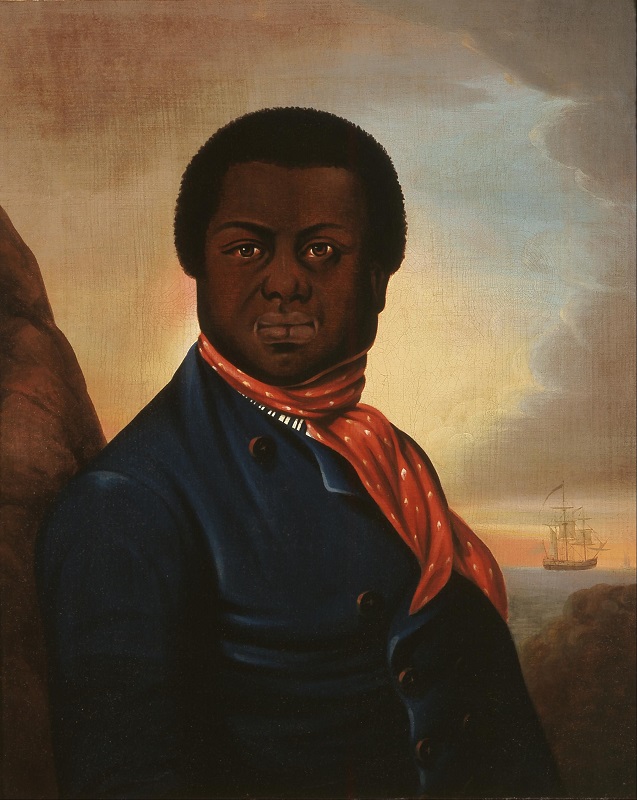 On Dec. 1, 1775, when patriot leaders called upon local Committees of Safety to acquire and deploy "so many armed vessels as they judge necessary" to protect Revolutionary Virginia by water, Cesar finds himself on the Patriot. One of three such vessels commissioned by James Barron of Hampton, the Patriot was a pilot schooner armed with ten small swivel guns and about twenty men.
Cesar – born around 1740 – was trained as a river pilot, responsible for guiding merchant and military ships to safe moorings in local waters. He was one of seven pilots (four of whom were enslaved) appointed by the Virginia Navy Board. He joined the Virginia Navy in 1776 or 1777 and remained in the service after the British surrender at Yorktown.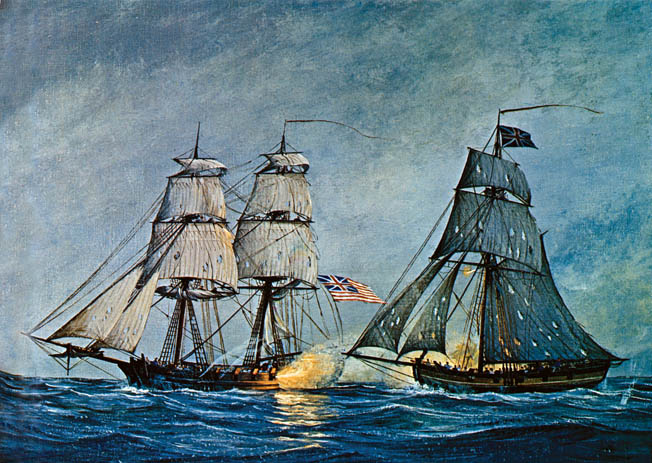 Soon enough, Cesar would have the chance to prove his skill and courage in combat.
In the fall of 1778, Ceasar and the crew of Patriot were sailing near the Virginia Capes in company with the Virginia ships Tartar and Dragon under the overall command of Captain Richard Taylor. When the British privateer Lord Howe enters Chesapeake Bay, Dragon lures her closer by masquerading as a merchant ship. When the captain of Lord Howe sees through the ruse and attempts to flee, only Patriot is quick enough to pursue, and – at Captain Taylor's command – Patriot rams Lord Howe. Before Cesar's shipmates can board and capture Lord Howe, the British captain fires a broadside that rakes Patriot fore and aft, killing two men and seriously wounding several others. By the time Dragon is finally close enough to join the fight, Lord Howe crew members toss her guns overboard to hasten her escape. James Burk, Patriot's gunner, later testified that Cesar "steered the Patriot during the whole of the action, and behaved gallantly."
Cesar remained enslaved by the Tarrant family until an act changed all that. As Cesar had "entered very early into the service of his country, and continued to pilot the armed vessels" of Virginia during the war, on Nov. 14, 1789, the Virginia General Assembly passed an act, that "in consideration of which meritorious services it is judged expedient to purchase the freedom of the said Cesar."
He was free.
Cesar would be one of eight enslaved patriots freed by Virginia following their service during the American Revolution. Another of these brave men, James Armistead Lafayette can regularly be seen in Colonial Williamsburg.
Cesar took the surname Tarrant and purchased a plot of land in Hampton, where he continued to work as a river pilot. In 1791, Cesar purchased the freedom of his wife Lucy and the youngest of their three children. He died in 1797, but Lucy strove to keep the family together, purchasing the freedom of their daughter Nancy twenty-five years later. Largely unknown outside of Hampton (where Cesar Tarrant Middle School is named in his honor), Cesar's is but one of many often-overlooked chapters in America's enduring story.
Michael Romero is a Colonial Williamsburg interpreter working in both Orientation and Public Sites. Since 2016, he has been working to bring 18th-century naval history to life. Michael has also recently published work in Naval History magazine and NAI's Legacy.