Behind the design elements of the new website
Welcome to colonialwilliamsburg.org! If you've been a frequent visitor of history.org or colonialwilliamsburg.com, or both, there's good news: we're combining the content from both of these sites to better serve you, our guests.
More than two years ago, Colonial Williamsburg began working with Richmond software and website design company Mobelux to reimagine the web presence of our educational and visitor-centric content.
Throughout the design of the site, you'll find nods to the living history museum and the 18th-century. Here's an inside look at how our collaborative teams developed these elements.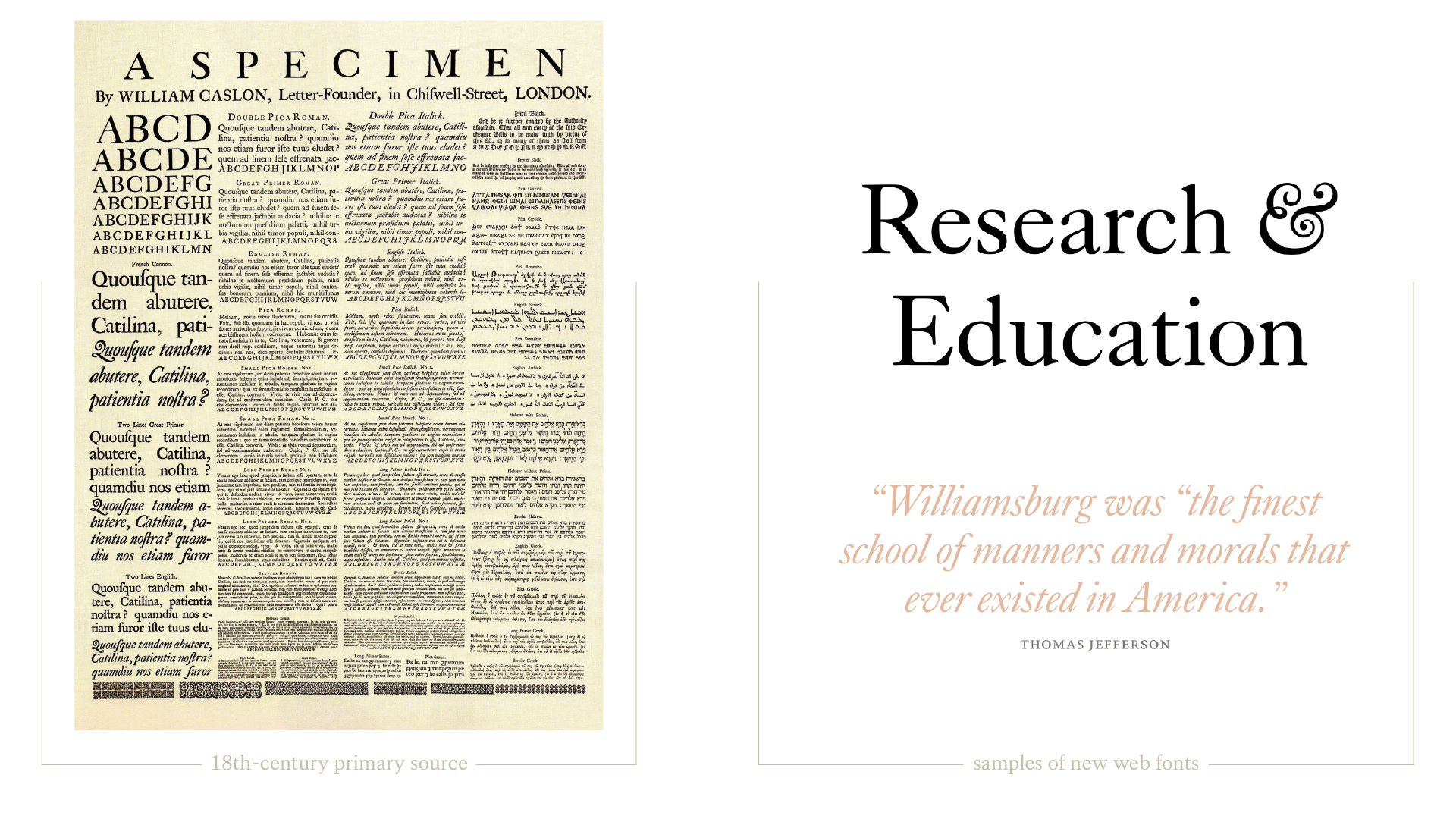 Font
Our serif web font reflects the letter shapes typeset by 18th-century printers, while still providing a high x-height, which for you font nerds out there, increases ease of legibility. It's all about the guests!
Colors
While the traditional reds and blues of the Union Jack and American flag have always made sense to represent the place where the ideas that shaped America were formed, the Mobelux creative team ventured into the Historic Area to see what palette would reflect the experience completely. It turns out, a much more expanded palette!
Yes, we still have a red and blue that reflect the uniforms and flags of the Revolution, but we also have an expanded range of colors that reflect the vibrant colors found throughout our architecture, gardens, and more.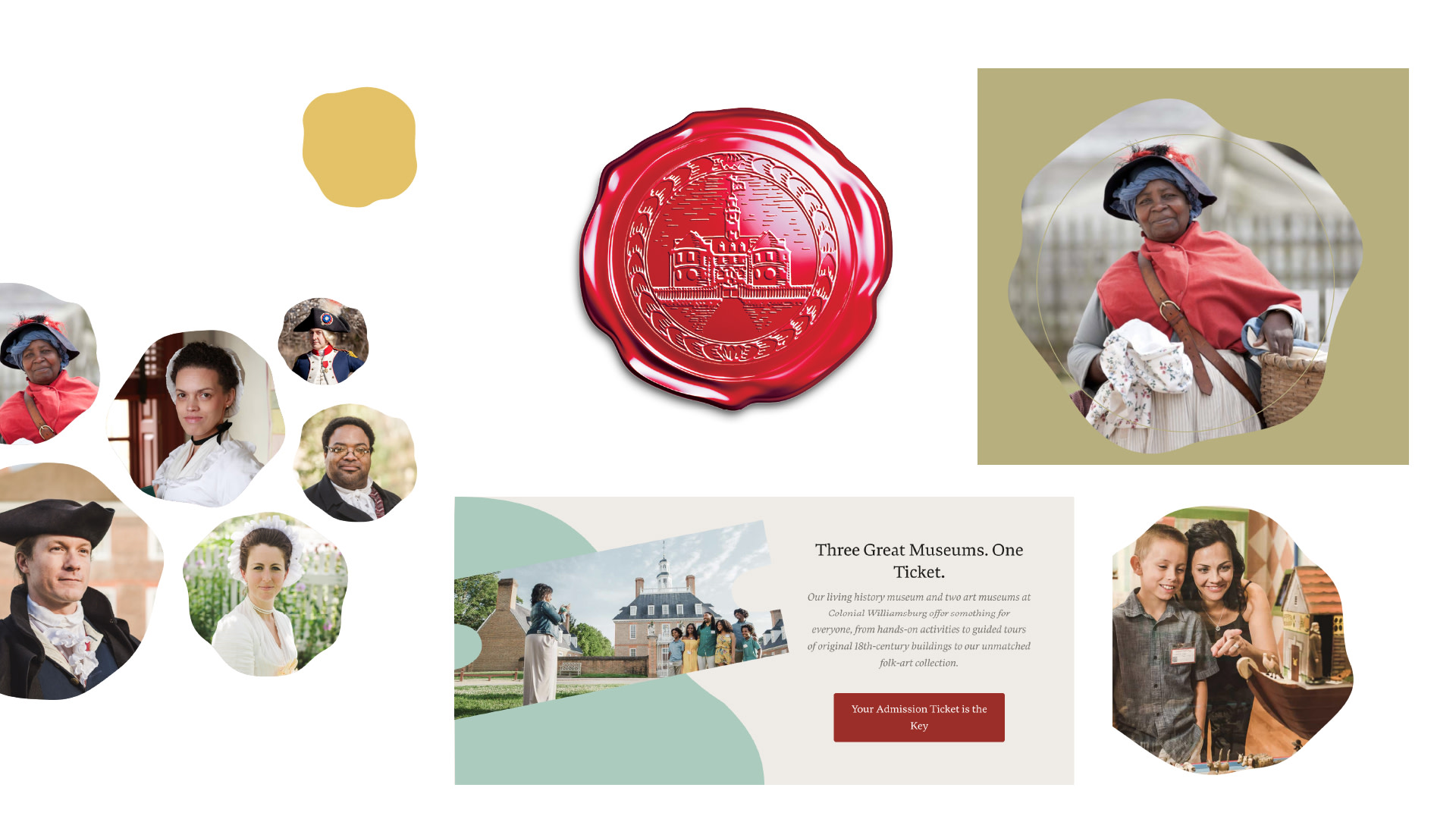 Seal
The web design also lifts up a playful iteration of The Foundation's traditional seal. Like the wax seals on letters passed between 18th-century residents of Williamsburg, the form of a seal now graces our 21st-century form of communication. You'll find this shape and pieces of this shape around images and icons, on ticket callouts and landing pages, emphasizing the people who bring history to life.
Symbols
You'll also notice that many symbols throughout the website incorporate nods to the Historic Area and 18th-century life.
For example, why have a cart when 18th-century Williamsburg residents shopped with baskets? Add tickets and passes to your basket, located in the top right corner of your screen.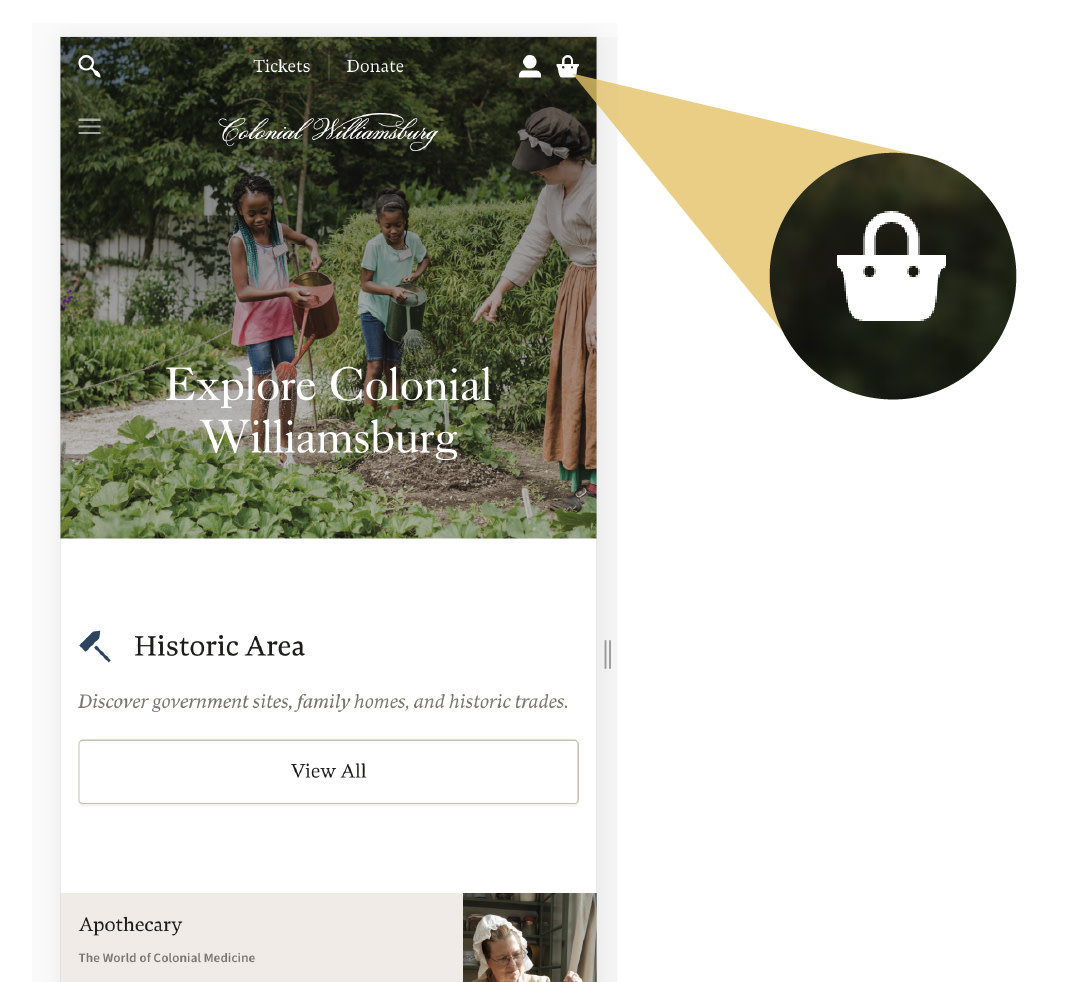 You'll also find a number of icons throughout the website differentiating the types of events and locations you're looking at.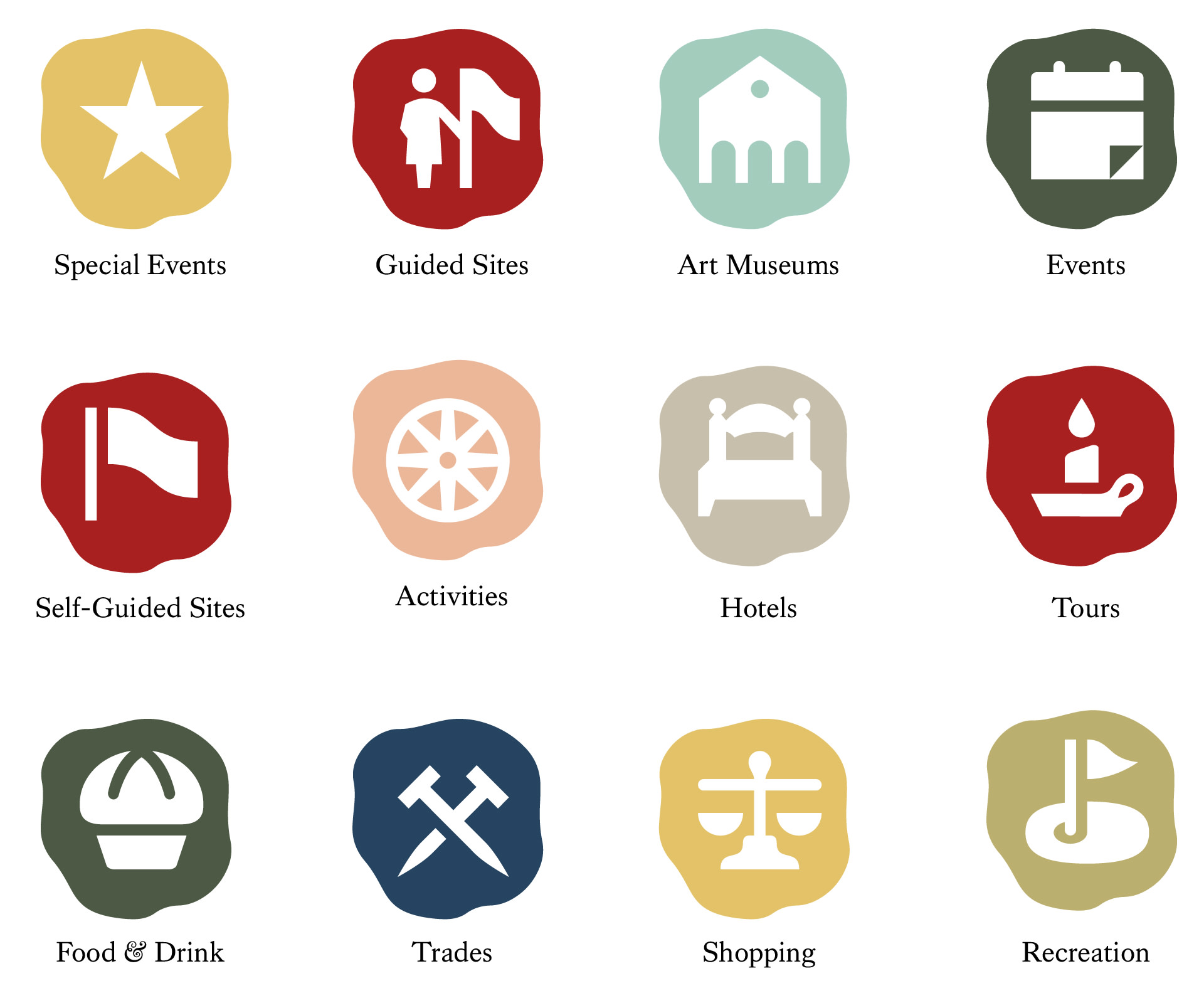 These are just a few ways that we worked with Mobelux designers to bring living history into the design of colonialwilliamsburg.org.

Have Feedback or need help finding something? Fill out the form below.
Learn More