George Washington
George Washington was commander of the Continental Army and first president of the United States. Williamsburg played a key role in his rise as a military and political leader.
Scroll to Read
George Washington (1732–1799) claimed his surveyor's license from the College of William & Mary when he was 17, becoming the official surveyor for Culpeper County. It fed his lifelong interest in investing in western lands.

When he was 21, Governor Dinwiddie dispatched him on a mission to the Ohio Country, where he was to deliver a letter demanding that the French evacuate territory claimed by the British, although much of the land was still occupied by Native Americans. Washington reported their refusal to the governor at the Palace in Williamsburg. The next year, in his first military command, Washington's contingent got into a skirmish called the Battle of Jumonville Glen that prompted the French and Indian War. After serving with General Braddock, Washington finally received his coveted commission as colonel in charge of all of Virginia's forces.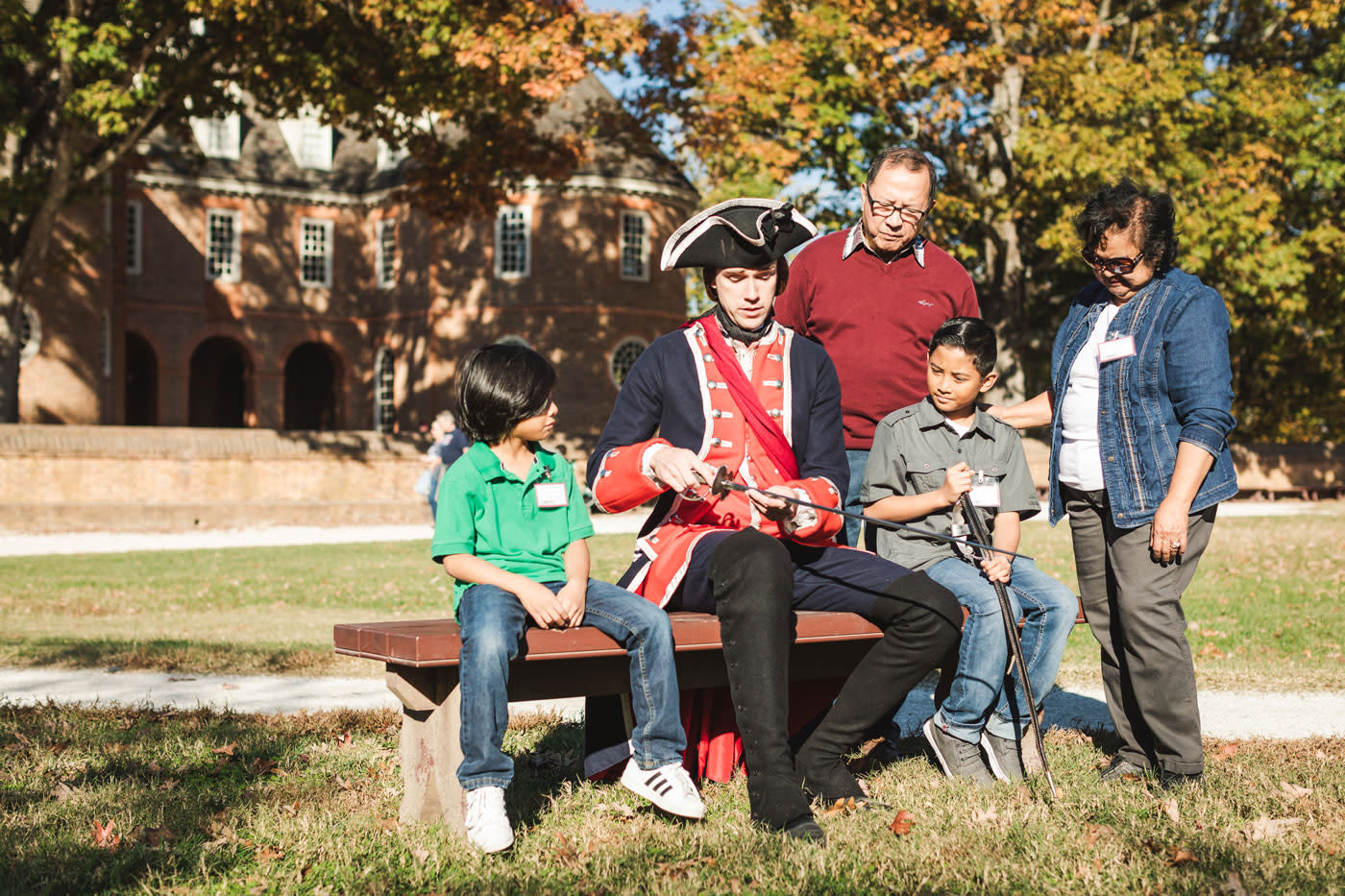 WILLIAMSBURG WELCOMES WASHINGTON
Washington resigned his commission in 1758, trading his sword for life as a member of the House of Burgesses and tobacco farmer at his Mount Vernon plantation. As a burgess, he traveled frequently to Williamsburg, where he dined at the taverns, patronized local merchants, worshiped at Bruton Parish Church, and enjoyed performances at the theater.

In 1759 he married Martha Parke Custis, spending their honeymoon in Williamsburg. Martha was a widow with two surviving children; George and Martha did not have children of their own.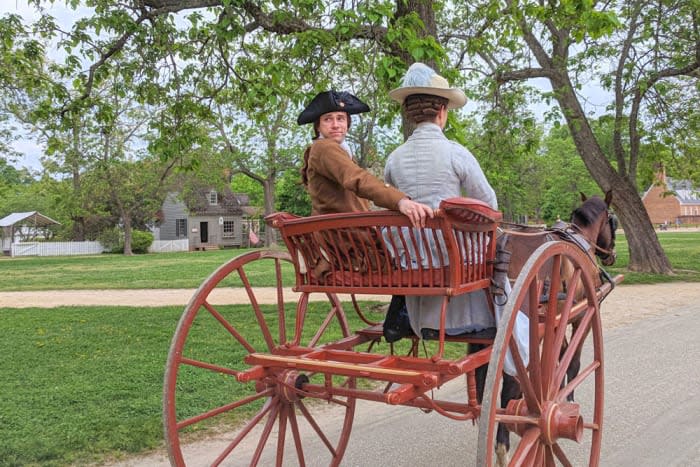 George served as a delegate in the Continental Congress until being unanimously elected "general and commander in chief" of the army when the Revolutionary War began. His leadership and skill in evading any devastating defeats on the battlefield made it possible for the Patriot side to emerge victorious once the French joined the fight. Washington used George Wythe's home on Palace Green as his headquarters to prepare for the climactic battle at Yorktown in 1781.
"Every post is honorable in which a man can serve his country."

GEORGE WASHINGTON
After the war, Washington retired to Mount Vernon, but returned to the national stage to serve as president of the Constitutional Convention in 1787, lending it the stature it needed to have legitimacy. He served two terms as president, where he established many of the office's enduring norms.

Washington died from a throat infection at Mount Vernon on December 14, 1799.